Bruce K. Waltke, professor at the Knox Theological Seminary and the master of the Old Testament, is scheduled to visit Korea to attend seminars organized by the Association of the Conservative Biblical Reformed Denomination. The theme of the seminars is God's work of redemption in Psalms. The seminars take place from 8th to 12th both at Yeoju, Kyong-gi province and Oryudong, Seoul.
On 8th at the Yeoju Pyungkang Cheil Institute in Kyong-gi province, Dr. Waltke will delve into the chapter 4 and 22 of Psalms The entry fee is 10,000 won.
On 11th and 12th at Pyungkang Cheil church at 11am, he will delve into the chapter 8 and 51 of Psalms. No entry fee is required.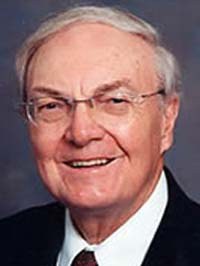 Dr. Waltke is a doctor of ancient Near Eastern Language and Literature at Harvard University, and a doctor of Greek Language and Theology at Dallas Theological Seminary. He also has given lectures at Reformed Theological Seminary, Westminster Theological Seminary and Dallas Theological Seminary. He authored many books including An Old Testament Theology, Finding the Will of God, Introduction to Biblical Hebrew Syntax, and commentaries including Proverb and Genesis.
It is told that Dr. Waltke decided to visit Korea because he was amazed by theological achievement in Korea when reading The History of Redemption Series written by Reverend Abraham Park.
source - http://www.unionpress.co.kr/news/articleView.html?idxno=215906